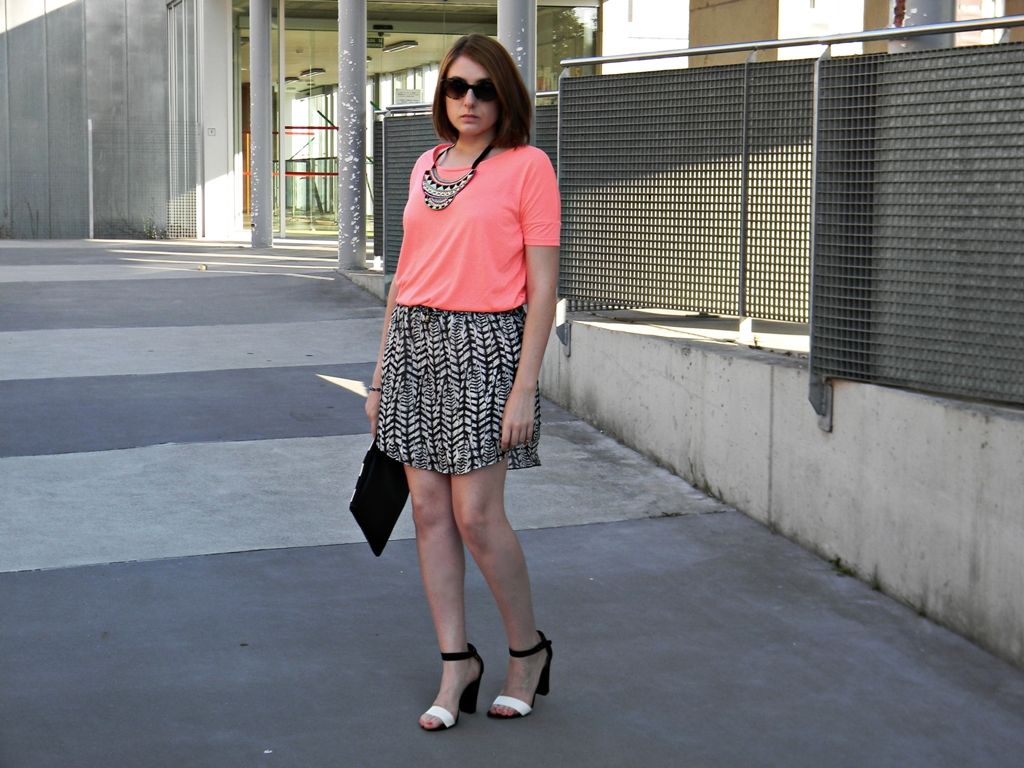 Buenos días. Siento muchísimo mi ausencia, he estado algo ocupada y he olvidado por completo el blog, siento haberos tenido sin actualizaciones más frecuentes.
Hoy toca outfit, en este caso quiero mostraros la preciosa falda de Vila gracias a
Belvedere
. Aunque parece que la camiseta fluor es la que se lleva el protagonismo preferí combinar el blanco y negro de la falda con un gran toque de color. Espero que os guste :)
Good Morning. I'm really sorry my absence, I've been rather busy and have forgotten the blog, I'm sorry I had no more time to frequent updates.
Today it's for an outfit, in this case I want to show you the beautiful skirt from Vila thanks to Belvedere. Although it appears that fluorine color of the t-shirt get all the attention, I wanted combining black and white skirt with a great touch of color. Hope you like it :)
Bonjour. Je suis vraiment désolé de mon absence, j'ai été assez occupé et ont oublié le blog, je suis désolé, je n'ai pas eu plus de temps pour les mises à jour fréquentes.
Aujourd'hui, c'est pour une tenue, dans ce cas, je veux vous montrer la belle jupe de Vila grâce à Belvedere. Bien qu'il semble que la couleur de fluor du t-shirt obtenir toute l'attention, mais je voulais combiner jupe noir et blanc avec une grande touche de couleur. J'espère que vous aimez :)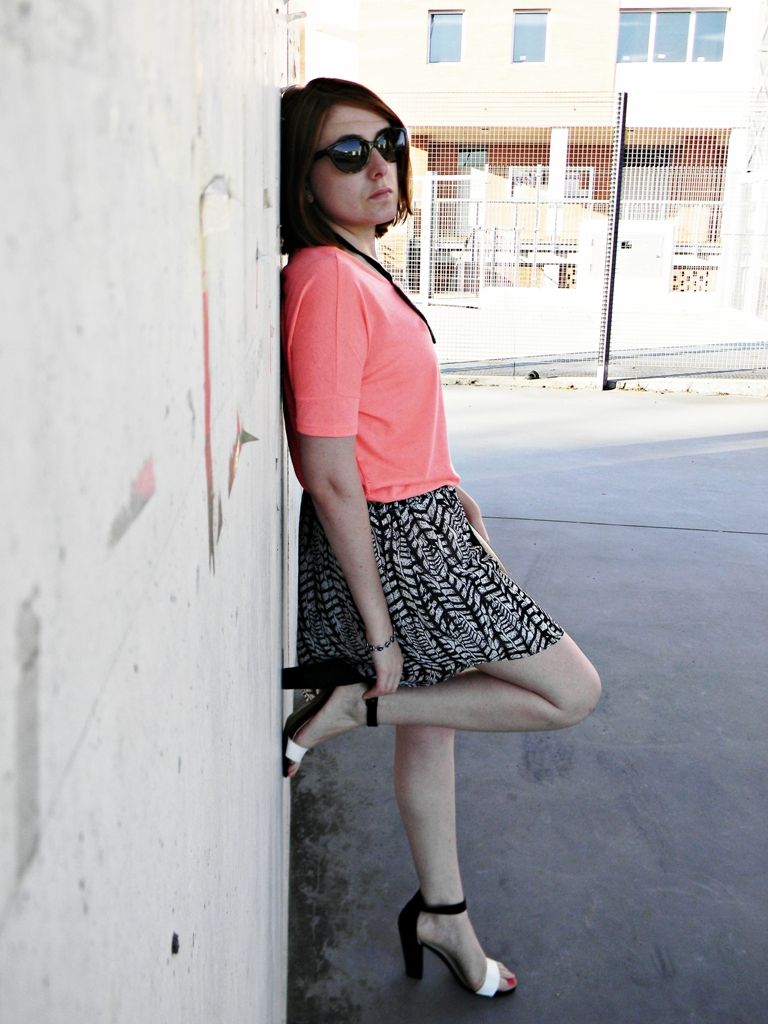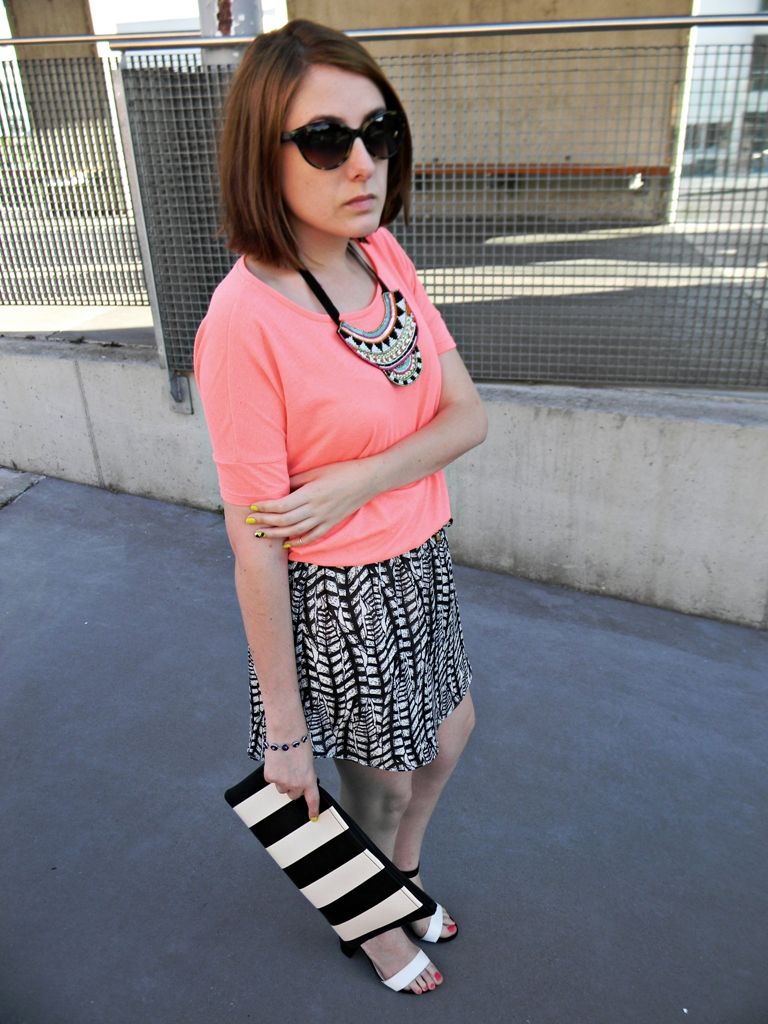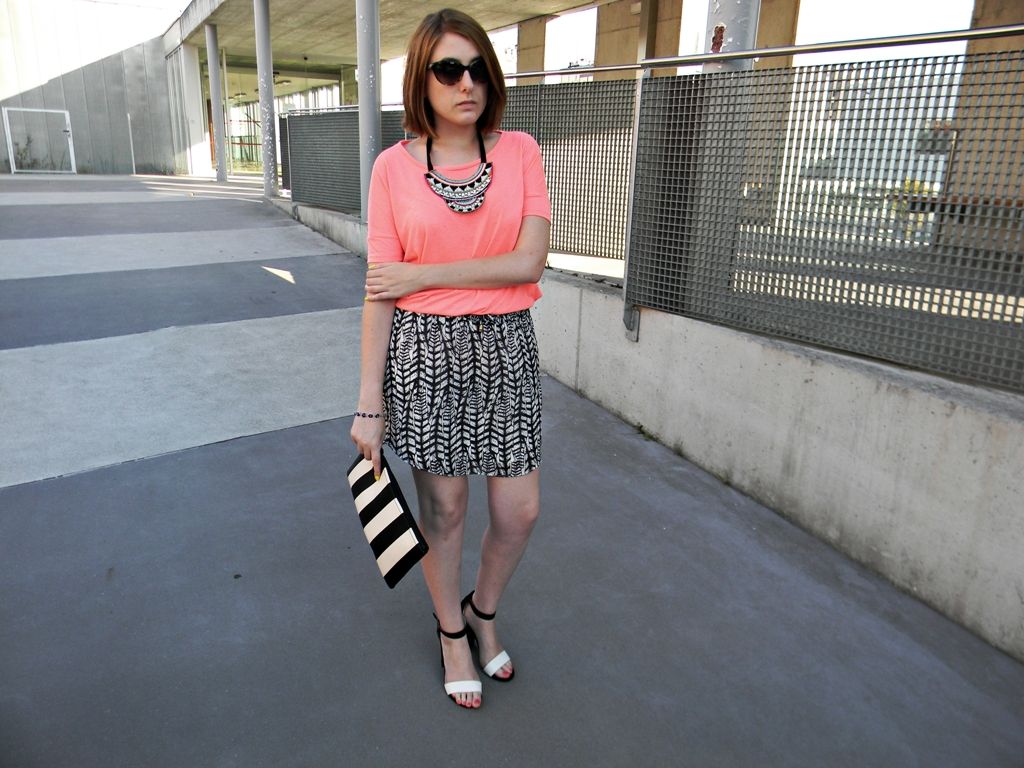 Camiseta: Pimkie
Sandalias, collar y bolsa: Lefties
Sunglases: Ralph by Ralph Lauren